The importance of the technical assistance service
NAICON GROUP has always been offering products and solutions to ensure that power systems for critical applications comply with the highest quality standards. Uninterruptible power supplies and stabilizers are produced by highly qualified and certified teams, and our solution range offers complete project management. But if the quality of the products is important, so is the ability to provide the customer with a complete pre / post-sales service. From on-site surveys, to installations, to maintenance, our experts will operate your systems safely, whatever their size and applications.
The different maintenance contract solutions take into particular account the needs of the customer, both with "standard" and "customized" maintenance options with particular attention to cost effective solutions.
Throughout the Italian territory Elsist uses the expertise of its team of specialized technicians.
In foreign countries, the service is guaranteed through local partners.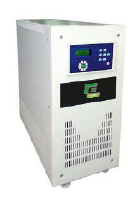 Elsist to provide its voltage stabilizers in Albania
In cooperation with its Albanian partner Prompt Adriatik, Elsist will equip its own 100kVA SET series voltage stabilizer with a telecommunications site owned by the Albanian Government. "The choice fell on our product thanks to the good price/performance value and the fact that, together with our local partner, we have identified the most effective solution for the specific application – says Bruno Montrasio, Export manager – demonstrating our ability to support customer in all its needs ".
Elsist expands its sales network also in Spain
Elsist continues to expand its business network in foreign countries through agreements with local and international partners, both Distributors and Agents.
In addition to the already covered European and Middle-East areas, Spain will also be added from next June. Our company has in fact defined an agreement with B+W Electronic Systems Spain, a company specialized in supply and technical service of power supply systems. B+W will support both sales and technical assistance activities on the Iberian territory. "As for Italy, we continue to pursue our goal of becoming a significant player in the market of UPS in important countries, such as Spain – says Elvis Clusaz, Director of Operations – through agreements with skilled local partners".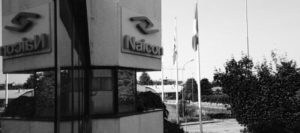 Sealed lead-acid batteries for UPS applications
Batteries are a fundamental and important component of a UPS system. They guarantee the supply of the output voltage to the load even in the absence of the imput mains voltage. For the high reliabily of the system is important to use batteries of good quality and suitable for the operation in stand-by, with long and deep discharges, typical of these applications.
In addition to equipping its products with such batteries, Elsist is able to supply its customers with free-maintenance, sealed lead-acid batteries in single packs.
The batteries ar available in capacities from 5Ah up to 200Ah, in the nominal voltage of 12V. These batteries ar compatible with all UPS model of both Elsist and other manufacturers.
More information are availabele on the website: https://www.naicon.com/